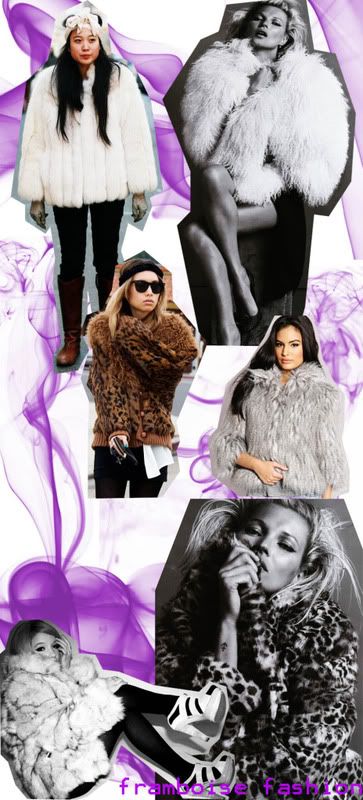 photos from top left: stockholmstreetstyle.feber.se, Kate Moss for Vogue Paris October, Blogger at fashiontoast.com, Oasis shaggy faux fur coat for $122,38 from asos.com, picture from lookbook.nu, Kate Moss for Vogue Paris October.
They reported some days ago, that the temperature in Denmark is not going above the freezing-point, so it's pretty cold here! To keep myself warm besides the usual daily hot cup of chocolate/capuccino and a wonderful boyfriend I have this year improved my closet with a faux fur coat from h&m - I originally wanted a white one, but since I broke my charger for my laptop I had to buy a new one for 500 kr!! That's about $100! So the white faux fur has to wait..
But I'm pretty excited for this one so no sad faces here!
Faux fur is no longer a tabu, so if you're not all about real fur (like me) go buy yourself a fake one - yay! :D
I made a little inspiration board for you up there - I love these ways of wearing the wonderful coats!