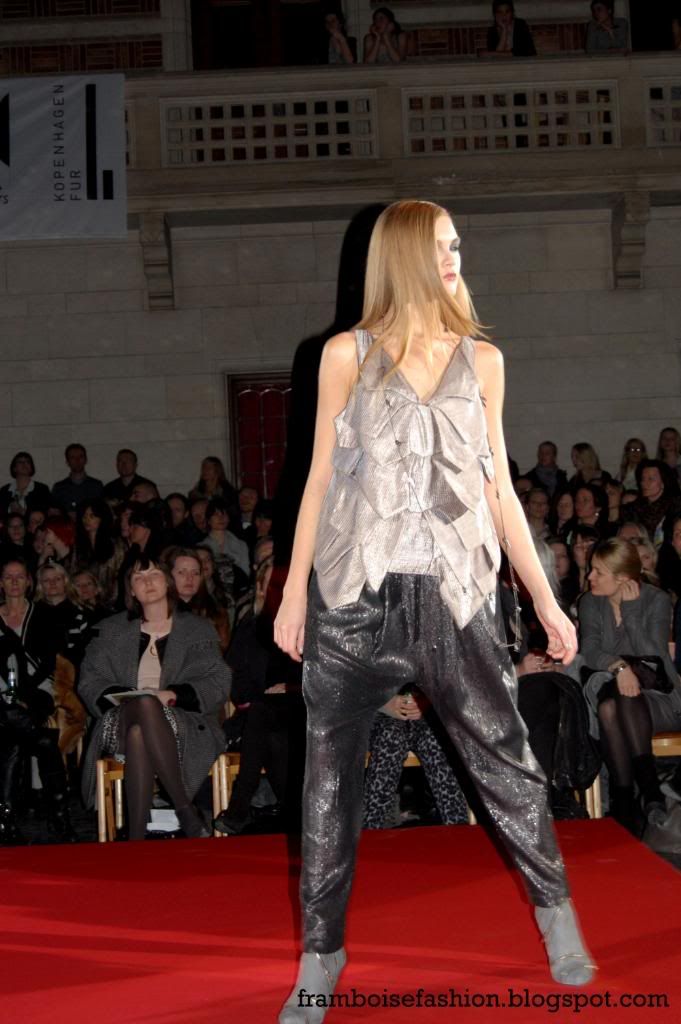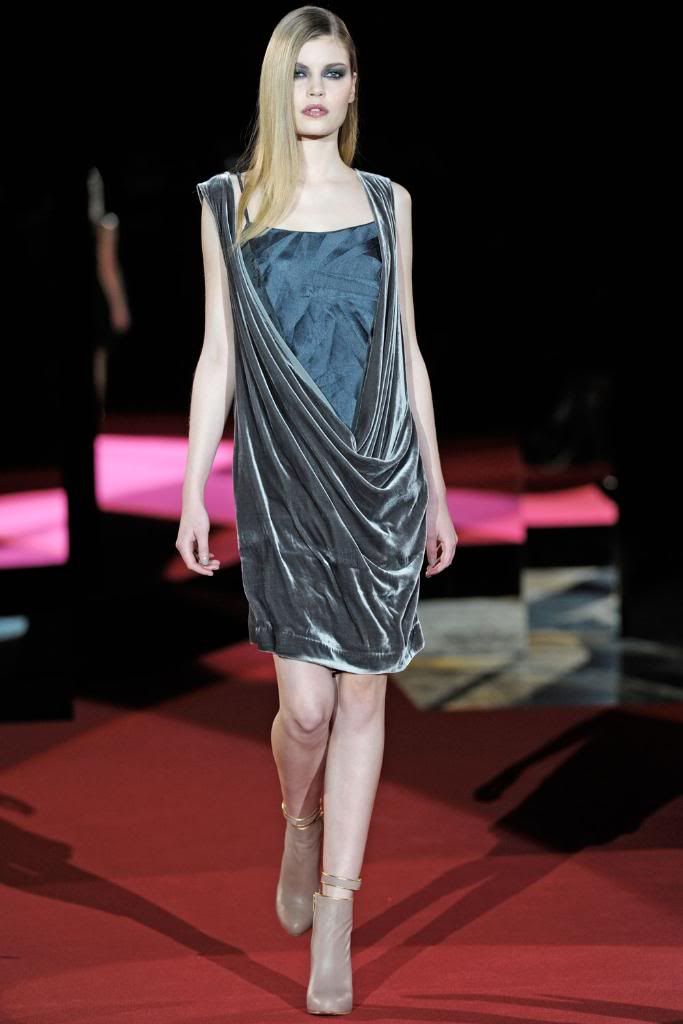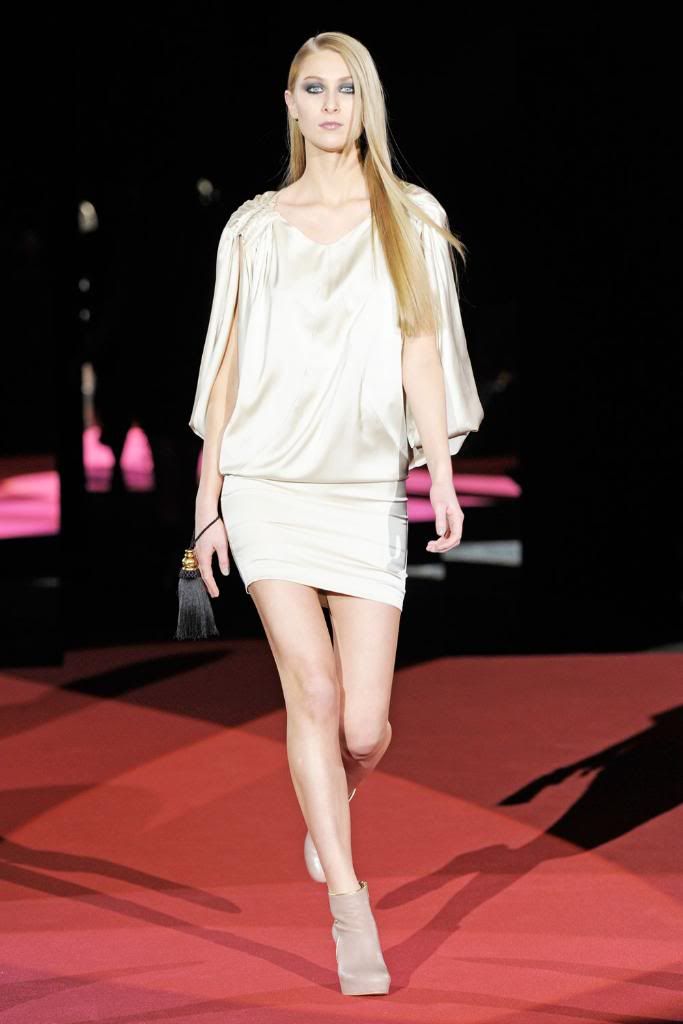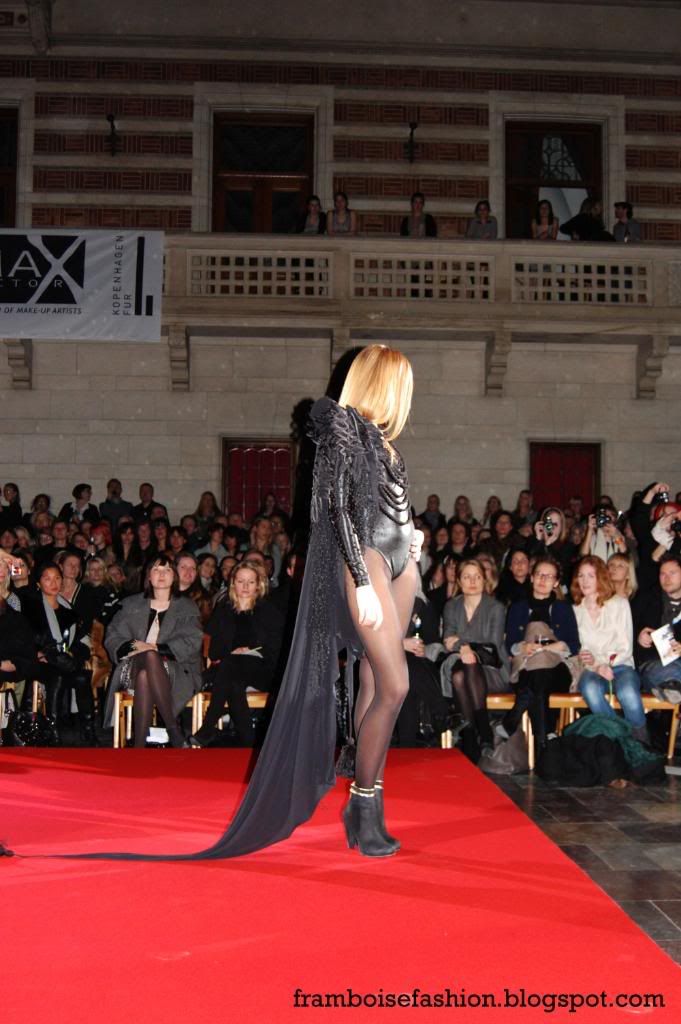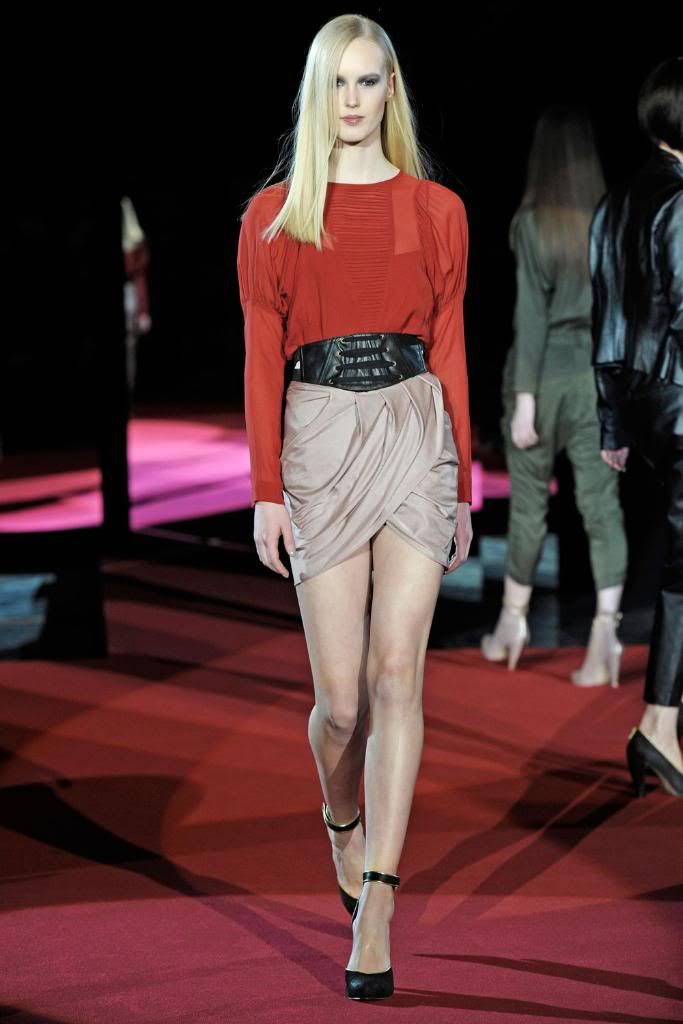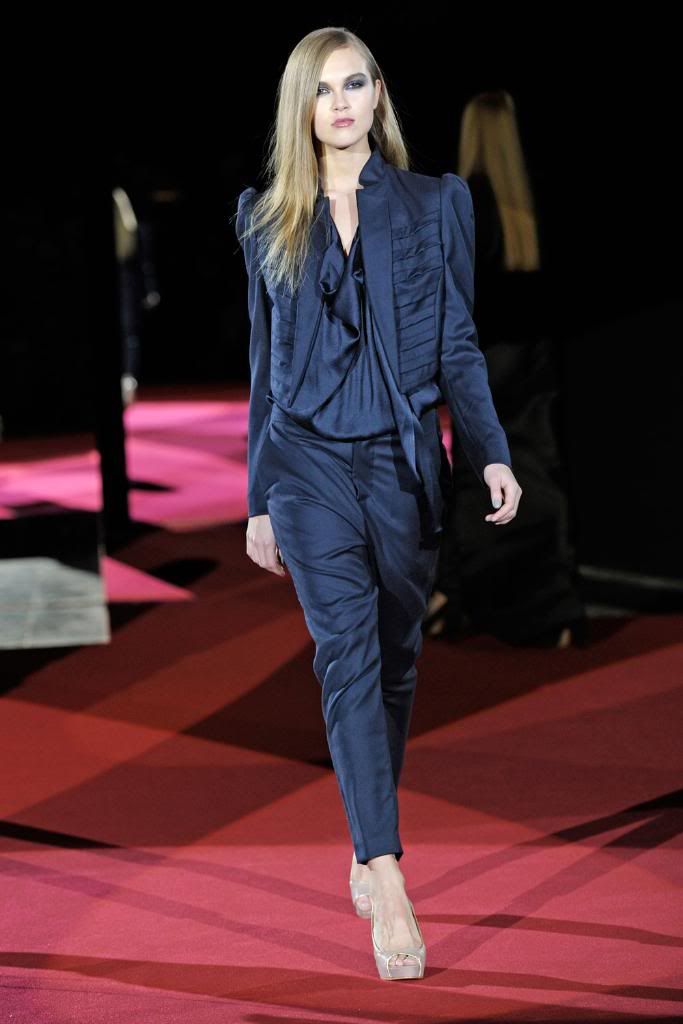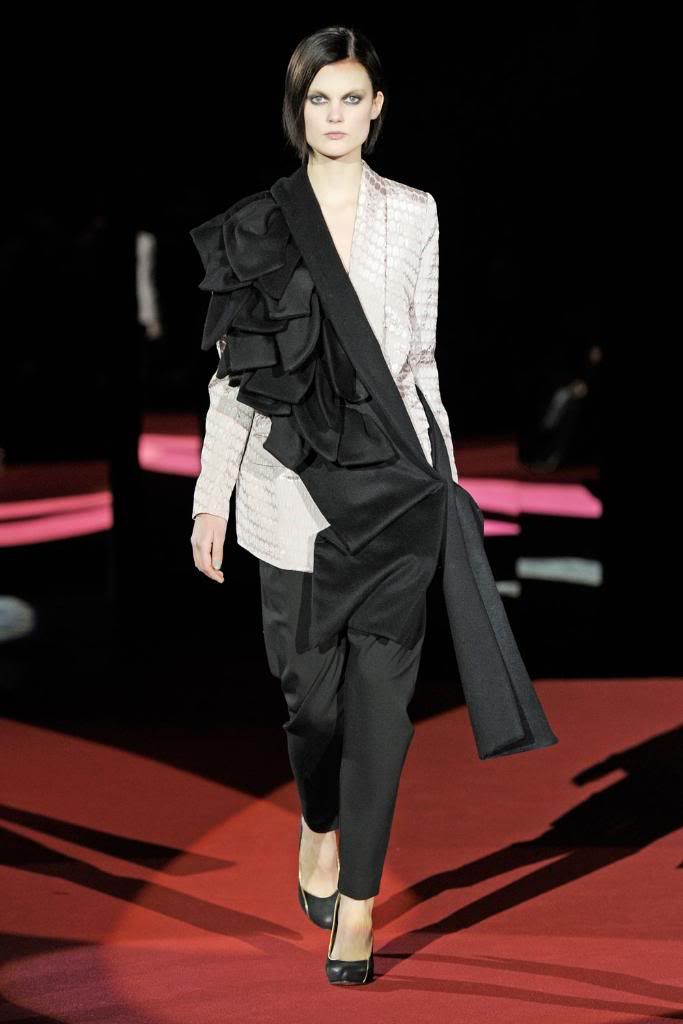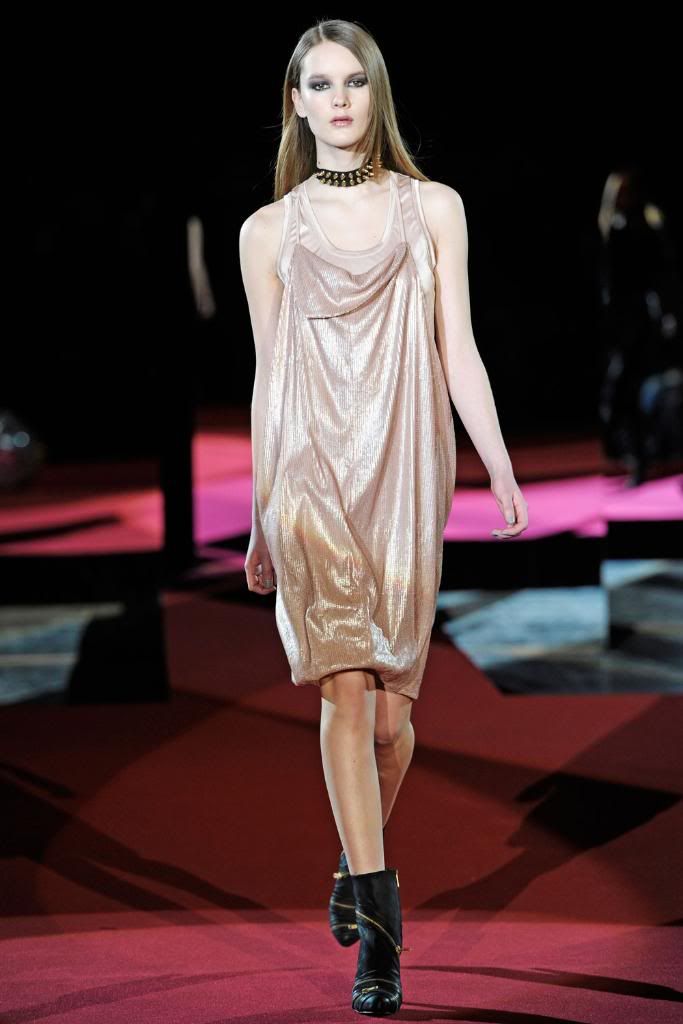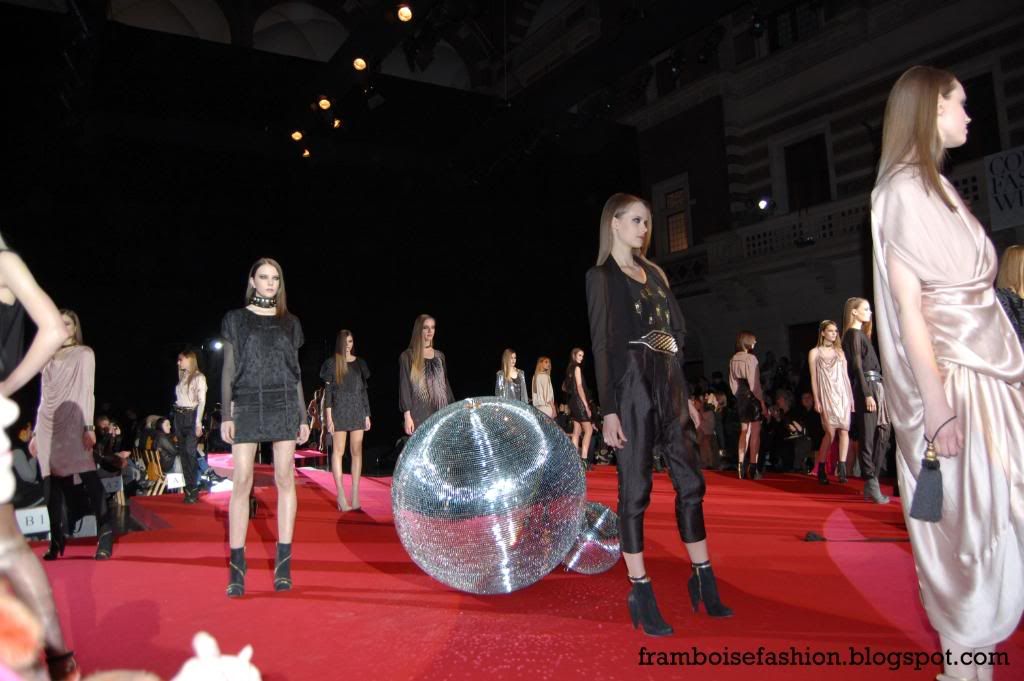 photos with link at the bottom: my photos - photos without link at the bottom: Copenhagen fashion week photos
Went to the Rützou A/W show yesterday, sick as anything! But anyway, nothing could keep me away from this show! When I arrived, the room was lid up with pink light by this giant disco ball on the middle of the runway which was also a reddish / pink. I sat on the first row! Yay!!
The collection was romantic with edgy details like a dog collar as a necklace. It offered powerful shoulders, drapes, origami details and baggy trousers. The famous Rützou pattern was a bit hidden but the collection offered colors as black, grey, red, dusty green and blue and nude colors.
Overall I think the collection was fine, but I missed the colorfulness I know the brand for. But the items were very nice in absolutely great material, so they will with no doubt make many happy.