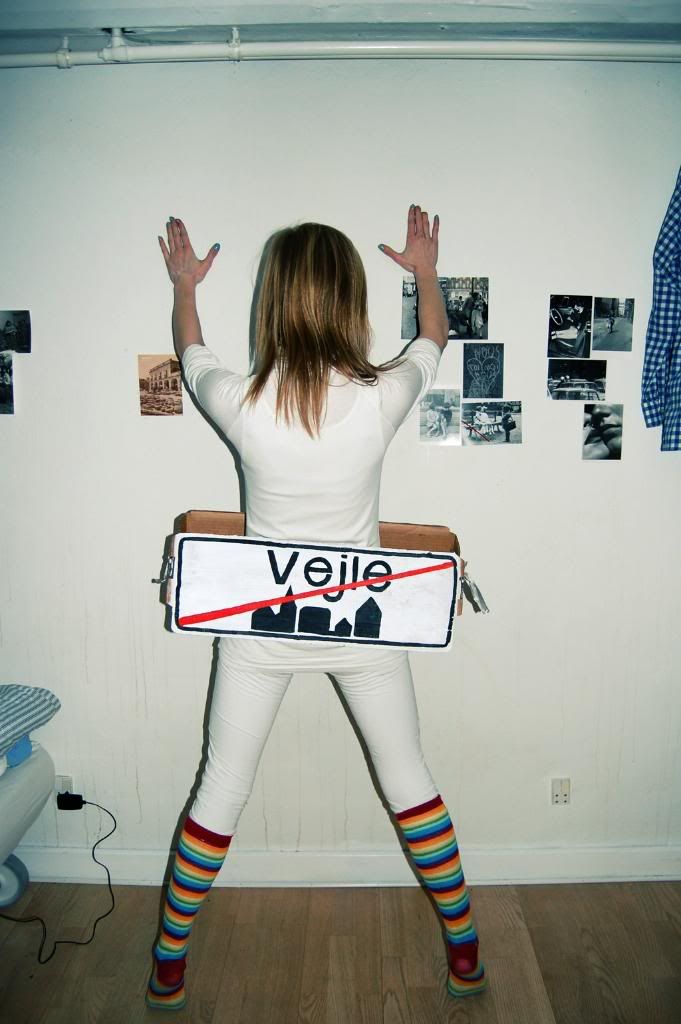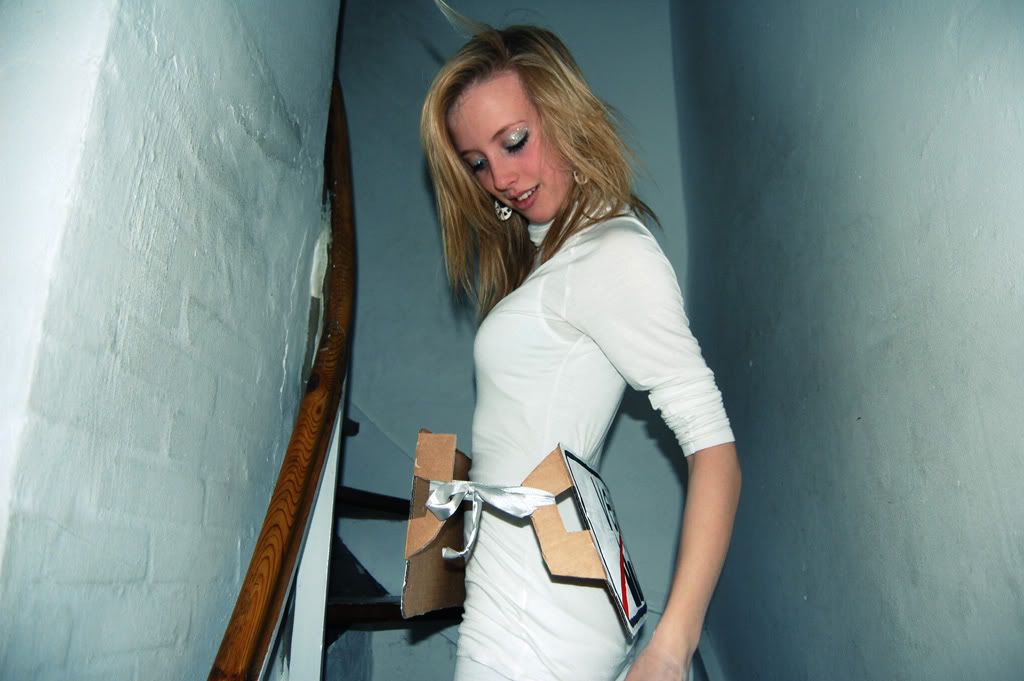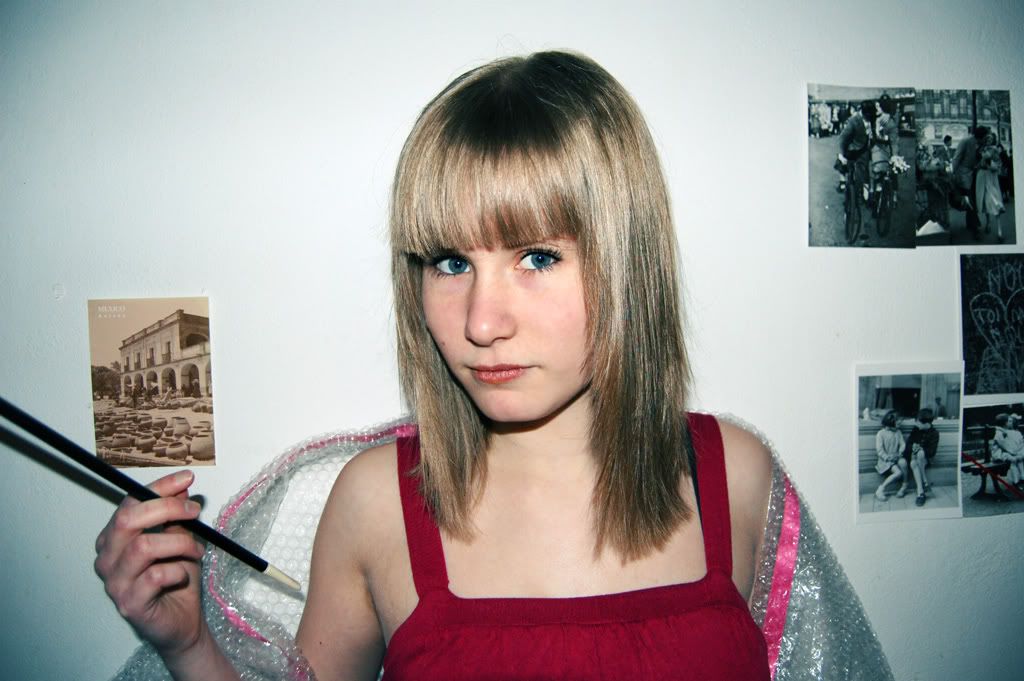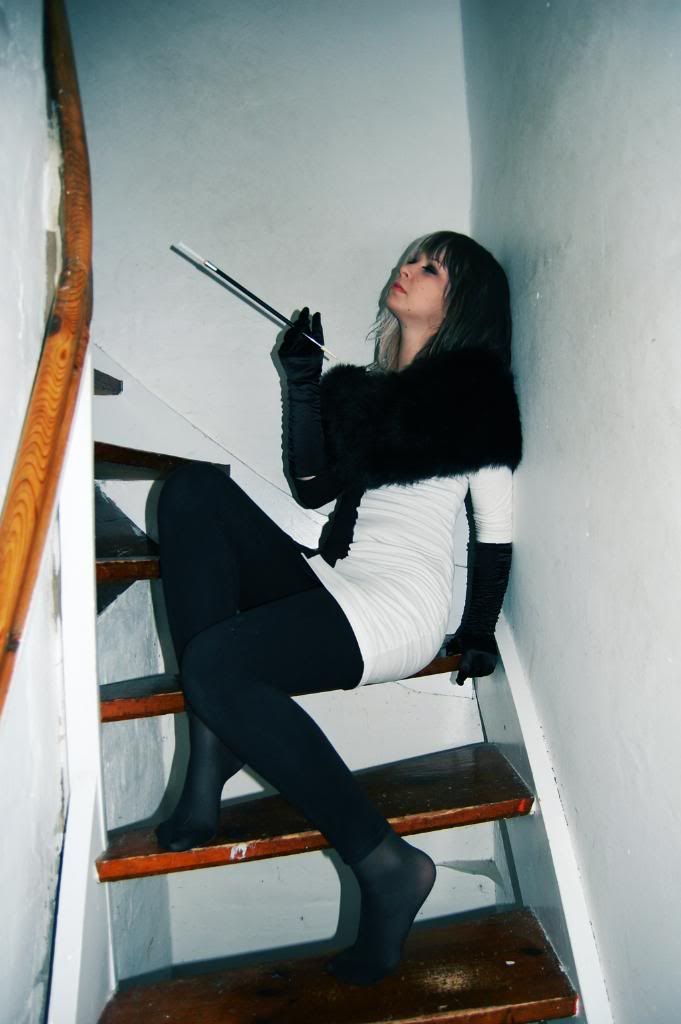 So finally finally finally you can see my fastelavn costume and some other photos! And here's the thing; you might not think my costume is very funny or innovative, but since I've just recovered from a lung infection so I wanted to be on the safe side by wearing a high neck shirt. But for those of you who can't really figure out what I exactly am: I'm a Danish town sign. These signs we have around Denmark every time we go into a town (the first photo) and when we go out of town (second photo), and since my birth town is a sweet town in the suburb called Vejle, that was my first choice :)
The photos were taken at my boyfriend's place where my girls Cecilie (she's the bubblewrap!) and Cruella Devil (also called Emilie).
Happy Spring everybody!
Love,
Mikaela