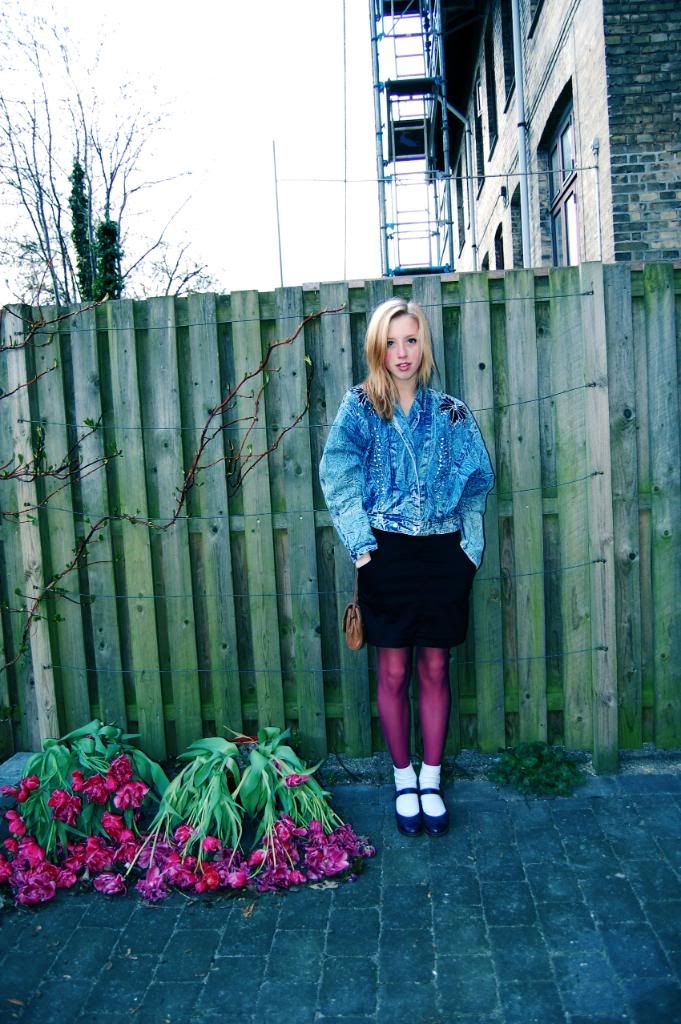 jacket and shoes: mum's cool things, necklace: market at Florence, top: Samsøe Samsøe, skirt: mbyM, ring: Lushae jewelry, other: found at markets.
Celebrating my mother's birthday today - Happy Birthday mum! Wearing her jacket and shoes from when she was about my age. Amazing how the white socks in the shoes make me look like a little girl :D Anyway, sorry that my blog is running a little slow - I only get to write on it when I'm on the library unfortunately.
Anyway, hope you're all happy!
xx,
Mikaela