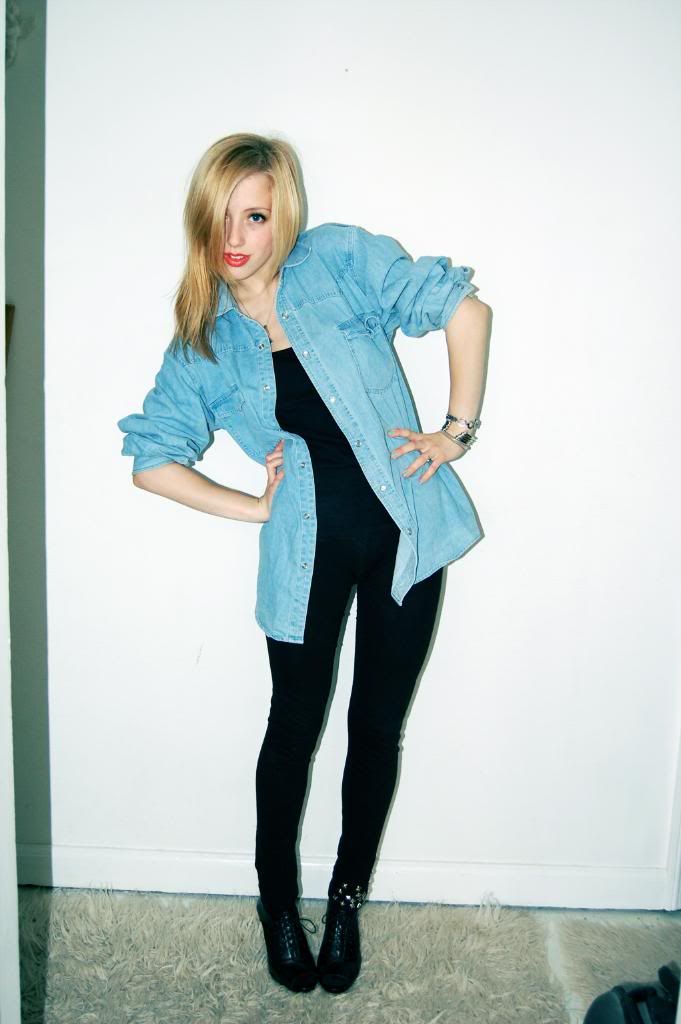 wearing: boyfriend's shirt: vintage, top: topshop, necklace: h&m, leggins: Mbym (with a little DIY), shoes: divided exclusive
I'm sorry that my posts haven't been as frequent as they should be, but I have one major assignment for tomorrow (and that's really what I should be doing right now), but I'm ignoring the reasonable part of me saying to finish it off. This was what I wore Sunday, the shirt is my bf's, and the leggings with the studs on one side are unfinished. It's typically me leaving things like that.
Anyway, even though I don't want to, I better get this assignment done..
xx,
Mikaela