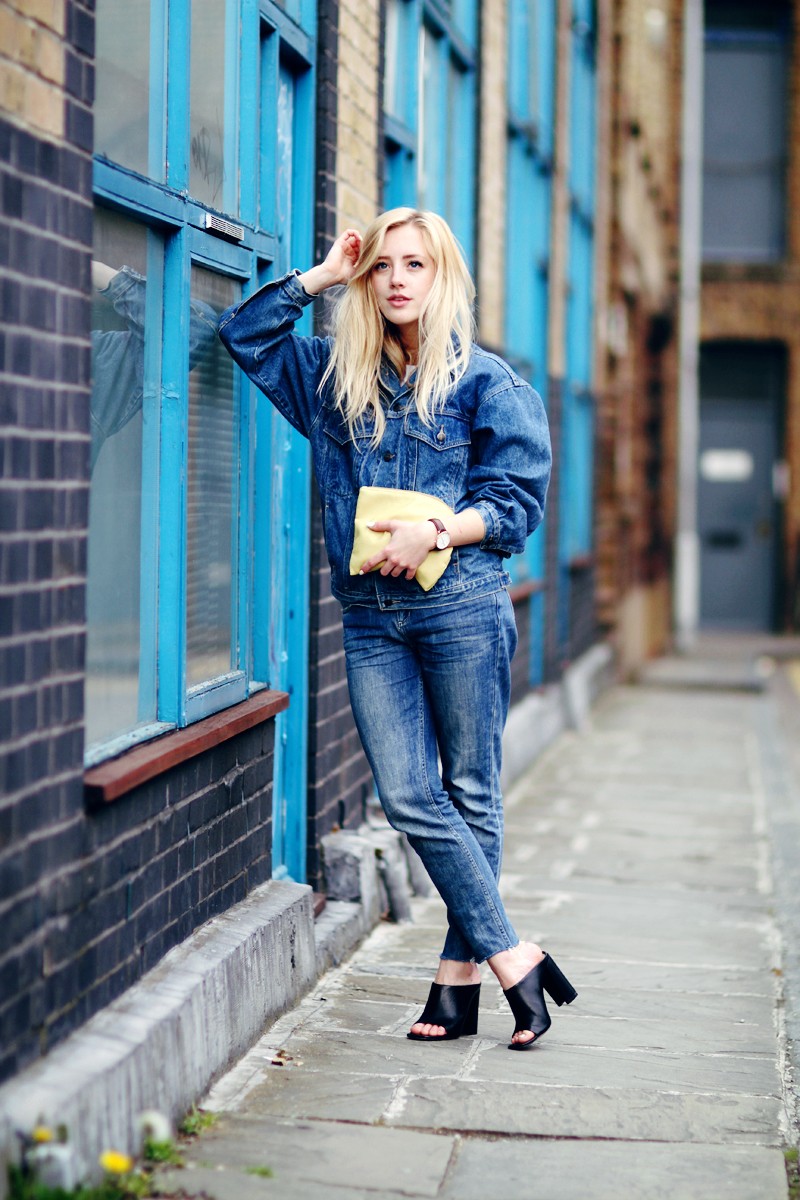 VINTAGE JACKET (similar style here) / TOPSHOP JEANS / ZARA MULES / DANIEL WELLINGTON WATCH / RUDE CLUTCH (similar here)
Ooh yeah. It was bound to happen! The denim on denim look, where everyone automatically thinks of the epic Britney & Justin denim combo. It's a total win-win, especially if you're two; quadruple denim! It's been two lovely weekend days here in London, however I woke up a bit sick this morning and after having a lovely time at Brick Lane scouting for bikes with lovely Isabella, I'm unfortunately completely knocked out. The droopy messy hair pictured above was not planned, but let's all just pretend shall we. I'm now sitting at home, big jumper, big scarf and my UGG slippers (heaven on my feet!) and mending my current poor health.
I hope you all had a fantastic W-end!
X
SARAH MIKAELA
Get the look: