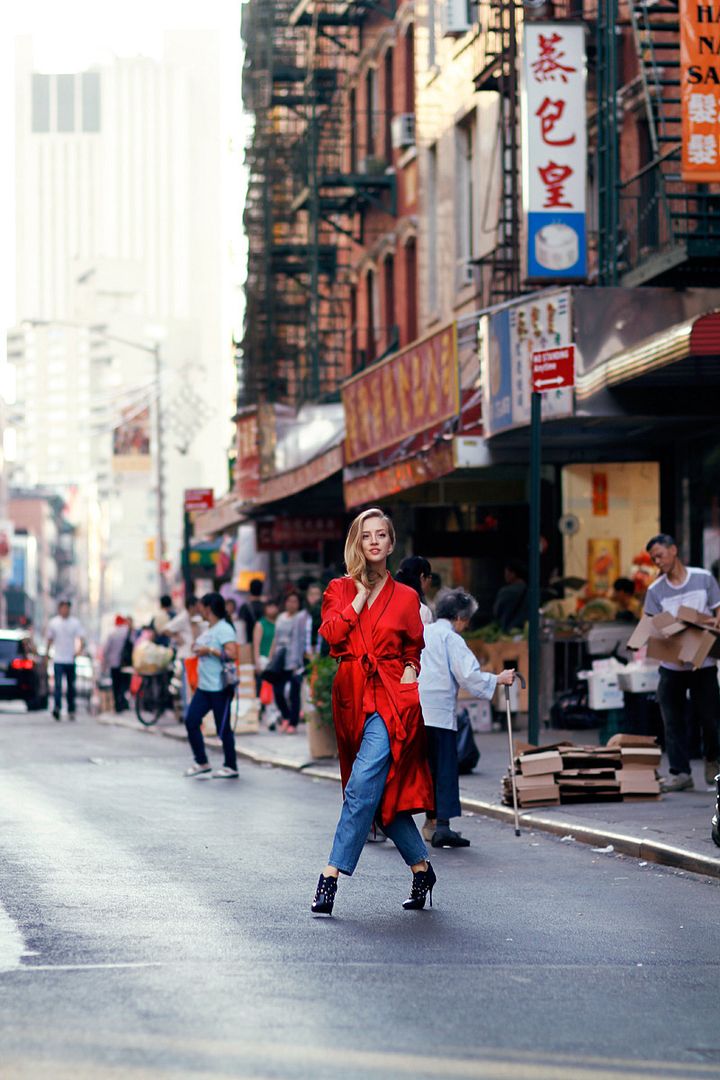 Hello from CHINA!
I mean, London. I mean, China town in New York.. Oh, you know!
I fully realise that I technically since this Saturday owe you a story with a tuna sandwich. Please note, this story is well on its way, currently in the finalising stage making sure that I've used the most descriptive adjectives possible to give you guys an epic true story. Overselling already, but hey, the protagonist is a tuna sandwich, I was a mere observer of what was to come. Can't see that going wrong, right?
Either way, moving the focus back to this fascinating place which is China Town in New York. For someone like me, who has yet to visit China, standing in the middle of Mott Street in all its busyness, colour and cultural brilliance had me convinced that I was in fact on a different continent entirely. If you're heading for NYC, definitely check out China town and prepare to be visually excited by square watermelons and flashing signs.
HAVE AN AWESOME START TO YOUR WEEK
X
SARAH MIKAELA
instagram
|
facebook
|
twitter