MAX FACTOR "MIRACLE MATCH" FOUNDATION (NATURAL 50)
It's time to talk basics and all that goes with it! As I work from home a lot I don't cover up much, but when I'm on a job or a photoshoot, I do rely on a good foundation to give me a healthy look and even coverage. I am therefor super excited to announce, that I in collaboration with Max Factor to celebrate the launch of the Miracle Match Foundation will be offering beauty and fashion consultation on social media for the whole of next week.
No less than make-up star, Caroline Barnes, will be offering you with the beauty advice, and
I will be providing you with fashion and style consultation, offering colour matching advice on how you can personally style and accessorise yourself for the season.
KEEPSAKE KIMONO
Starting this Monday the 21st of September, you can upload a head to shoulders crop of yourself to Instagram or Twitter with the hashtag #MiracleMatch and @MaxFactor (Instagram) or @MaxFactorUK (Twitter). Wear your hair down if possible, not obscuring face, and for the best advice, try and shoot in natural daylight, facing a window. I can't wait to see you guys and get started on the online consultations next week!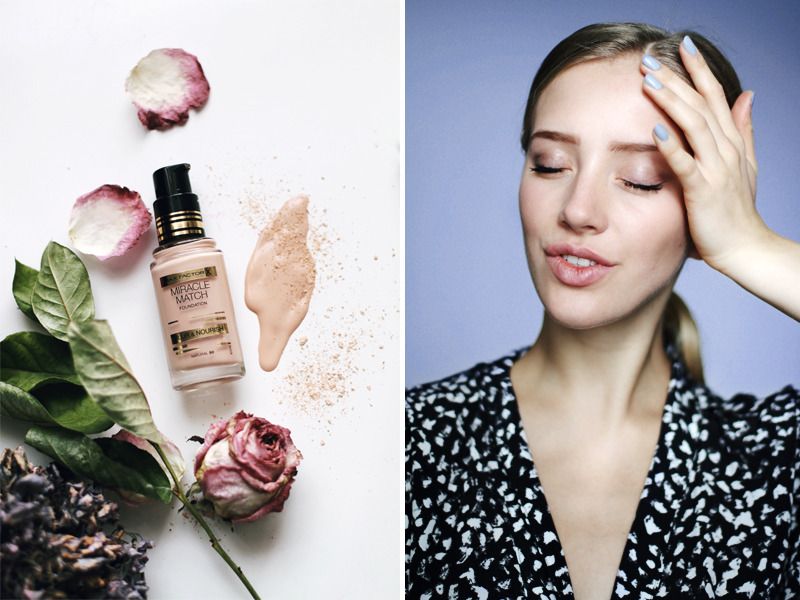 This foundation was trialled at the Diane Von Furstenberg AW15 show, and is renowned for it's shade matching technology also providing nourishment and blur. Photos above are all full coverage, but on a day-to-day basis I get away with mixing a pump or two in my day cream for a healthy look, but I'll let Caroline give you the best advice for you next week!
HAVE AN AMAZING START TO YOUR WEEKEND
Post done in collaboration with Max Factor UK